Weight Loss with Ideal Protein
Ideal Weight Loss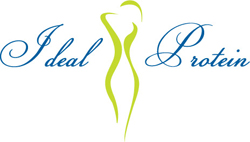 The Ideal Protein Weight Loss Method is a medically designed protocol that targets fat loss. The protocol was developed in 1985 in France by Dr. Tran Tien Chanh, MD PhD, who focused his career and research on nutrition and the treatment of obesity and obesity related issues.
The Ideal Protein Weight Loss Method is an easy 4-phase protocol which helps stabilize the pancreas and blood sugar levels while burning fat and preserving muscle mass. This protocol is also an excellent support for cellulite reduction and has been used in well over 5000 Professional Establishments in North America over the last eight years with great success.
Highland Chiropractic Clinic is an Authorized Ideal Protein Clinic
For more information on the Ideal Protein Weight Loss Method, visit the Ideal Protein Website or contact Lezlie Vance at Highland Chiropractic today to begin care!